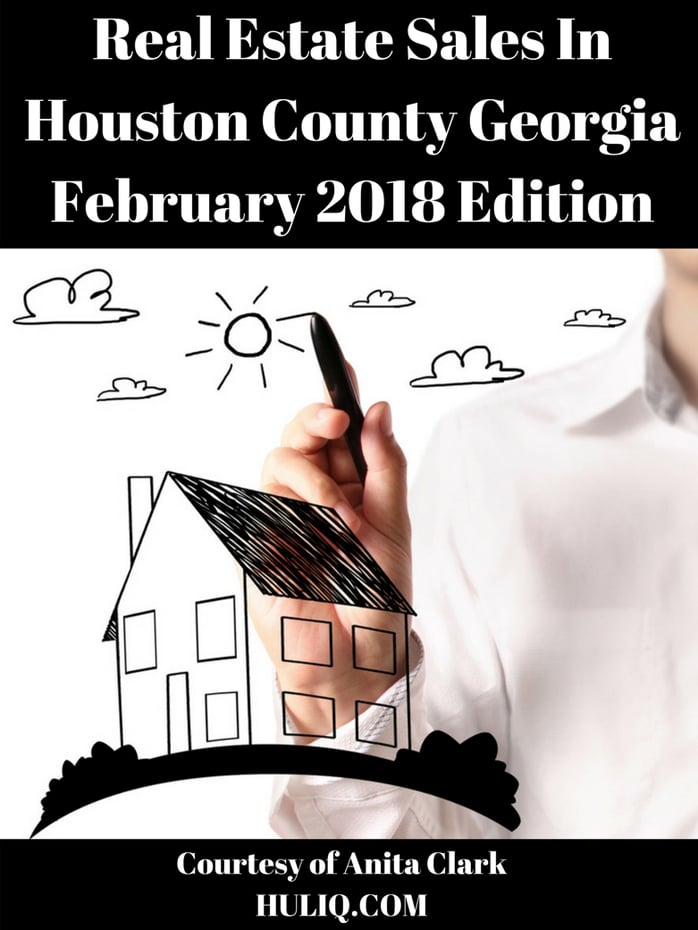 ---
Real Estate Market in Houston County GA
All but one (Centerville) of the Real Estate Market in Houston County GA are experiencing limited inventory right now. While buyers and investors are looking, sometimes they are stuck because there are so few properties to choose from right now. That is good news for homeowners who have an opportunity to their property seen and possibly sold very quickly. As you would expect, properties that are well maintained and market priced continue to see the most activity.
Only 1 real estate market in Houston County have more than 4 months of available homes right now (Centerville, as previously mentioned). If homeowners have been waiting for the right time to get their home listed in Houston County, now is definitely that time. Consumers are waiting for new inventory to become available...do not disappoint them sellers!
Here are some key statistics for the middle GA real estate market in February 2018:
Number of Sales - 191 (up 41 over the previous month)
Number of Distressed Sales - 7
Average Sales Price - $177,111
Median Sales Price - $160,000
Highest Priced Sale - $748,972
Lowest Priced Sale - $21,750
Average Days on Market - 74
Sales Price to List Price Ratio - 98.41%
As always, the Houston County GA homes that are selling the quickest have several key characteristics in common:
They are well maintained
Reasonably updated
Clean and uncluttered
Priced according to the current market conditions
Meet these conditions and your home has a very good opportunity to be seen and sold quickly in the real estate market in Houston County GA!
---
Houston County Real Estate Market Reports
For the latest market statistics and in-depth reviews for each of the Houston County markets (Bonaire, Byron, Centerville, Kathleen, Perry, and Warner Robins), follow the links and get the current news for that real estate market.
As you can see, each market has its own unique challenges and successes. Best wishes as you house hunt or you get your property ready to sell in Houston County GA!
---
Houston County Real Estate Professional
For complete details about all the available real estate and subdivisions in Houston County GA, follow the link to get the most current Houston County real estate information.
This Houston County GA real estate market report for February 2018 was provided by Anita Clark. Anita is a licensed residential real estate agent in Kathleen GA for Coldwell Banker SSK, Realtors.
You can find Anita on numerous social media networks or via her Houston County Real Estate Blog. She is an active online marketer who loves helping residential real estate consumers in Houston County GA.
---
Real Estate Sales in Houston County GA - February 2018 Report
Statistics represent ONLY single family homes, condos, and townhouses in Houston County GA on the date posted. (Source: CGMLS). Information is deemed reliable, but not guaranteed.