10 Reasons Why You Should Hire A Professional Window Cleaner
Often overlooked but vitally important to your home or office space is having clean windows. They look better, provide you with a more clear view of the outside, and allow more natural light to shine through. If you want your space to make a good first impression with visitors, ensuring your windows are clean is a must.
Clean windows improve a structure's overall appearance, so hiring a professional window cleaning service will provide numerous benefits to one's environment. In a place that requires focus or comfort, having clean windows should always be observed. A well groomed property, including one with clean windows, always stands out from others in the neighborhood or area.

What is Window Cleaning?
As the name suggests, window cleaning, sometimes called window washing, is the process of cleaning the exterior of architectural glass used for lighting, decorative, or structural reasons. Many window cleaners opt for manual washing, but technology is sometimes employed to get the job done.
Before someone can provide window cleaning services, they must follow regulations, undergo training, and provide legal documents. Safety equipment and compensation are also necessary since window cleaning can be a dangerous job.
To clean windows, here is a list of regular cleaning supplies and equipment mostly used by these professionals:
Squeegee
Cleaning solutions
Window mops
Rags
Grains
Winches
Extension poles
Strong cables
Some of the equipment listed can only be used in structures that require strict observation of safety measures. Winches, extension poles, and strong cables are mostly used when cleaners need to wash windows in elevated spaces or high-rise buildings.
A Brief History of Window Cleaning
The history of window cleaning goes with the history of the glass. No one knows when the exact date is and where the glass was made. Traces of evidence show that the practice started years back during the second millennium BC in Ancient Egypt or Mesopotamia. In 1861, mass production of glass to be used on windows became common. The addition of glass arose the need for a window cleaner.
Wives and servants performed the first window washing by using a simple, clean solution, water, and cloth. In 1860, the demand for window cleaners started to increase.
When the 1900s rolled in, the Chicago squeeze was invented, although it was quite different from the squeegee that we are using right now. It was in 1936 that an Italian immigrant, Ettore Steconne, created the modern squeegee.
The squeegee is the standard tool for cleaning windows up until the 1990s. Then came a device called the fed poles, which allows a safer way of cleaning windows from the ground.
10 Reasons to Hire a Professional Window Cleaner
Listed below are reasons why you should hire a professional window cleaning service to keep your window clean and brilliant.
Provide the Best Result
Professional window cleaning is important. Homeowners can do the job on their own, but the result will be quite different compared to professional cleaning.
With the help of professional window cleaning services, windows only need to be cleaned at least twice a year. A professional cleaner will make sure that every nook and cranny of the window will be free of dirt to meet the customer's satisfaction.
High Rise Window Cleaning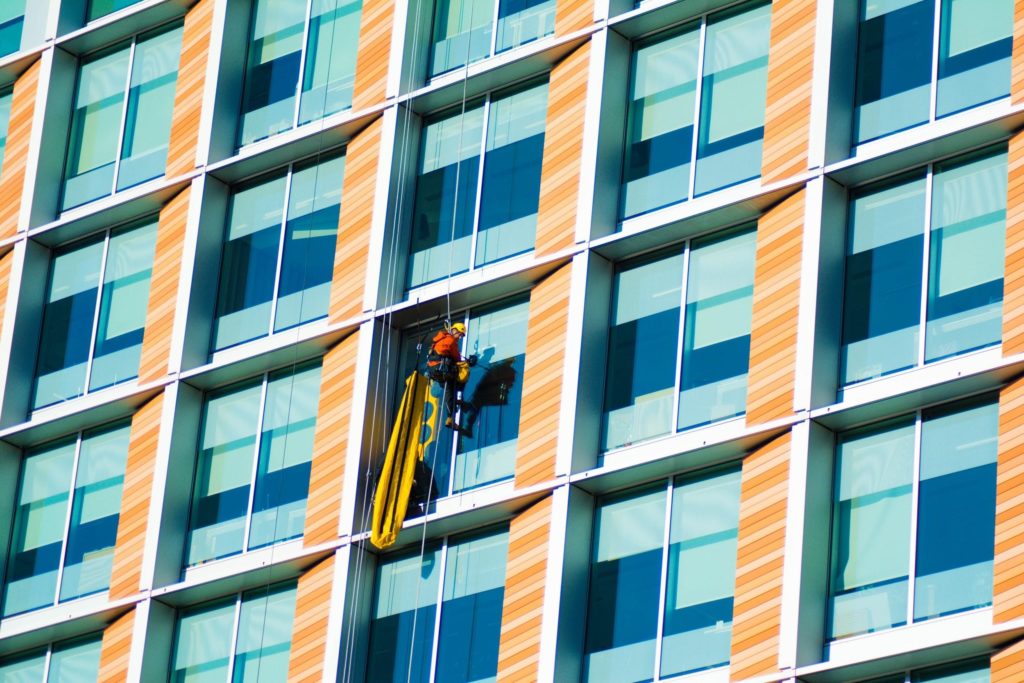 It is impossible to clean high rise windows on your own. It takes skill, equipment, and even courage to do the job. Window cleaners who take on this job know how dangerous it can be. They are specially trained to work under these dangerous conditions while using precise safety equipment for the operation.
High rise cleaning can be tricky, especially when it becomes necessary to use extension ropes attached to other cleaning equipment. When the cleaner needs to move further up the building, they will need to use a bosun's chair.  This chair acts like a platform chair that is attached through the ropes, providing both safety and comfort during use.
Professional window cleaners are trained not to ruin any part of the window. Some high-rise window cleaning companies offer interior window cleaning, while others only focus on the exterior. Most high-rise window services do the job during the night on or weekends due to the method requiring meticulous safety requirements.
Residential and Commercial Experts
Residential and commercial windows require different window cleaning processes.
Commercial windows require specialized equipment and safety measures. The team must be composed of reliable cleaners to complete the task safely and efficiently. These types of windows have a higher service cost compared to windows on residential properties.
Residential property window cleaning only requires fewer tools and can be handled by one person. A residential window cleaning service costs less since it has fewer windows to clean.
Save Time
Cleaning windows is not an easy task. It will take a significant amount of your time and takes a lot of effort to finish the job. It is reasonable to look for professional window cleaning services for your convenience.
Spend your time and effort by doing other things that are more important than cleaning the window. The time consumed on repetitive window cleaning should be used on other important tasks. Keeping your window clean with the proper care of the professional will surely make a difference.
More Effective than DIY
Stop spending time cleaning the windows by yourself. Washing a window requires more skills and experience than you think. Sure, you can save money cleaning the windows by yourself. However, there are a lot of disadvantages to DIY window cleaning that you should know.
For starters, using the wrong cleaning materials such as towels, sprayers, and especially newspapers, will make your windows duller. A proper technique for cleaning a window is also essential. If you keep on scrubbing the lens of the window without appropriate training, you may end up scratching the window.
More importantly, doing the task of cleaning a window by yourself can take a lot of time. Window cleaning is a step-by-step procedure that experts know how to do more than anyone else.
Protecting Your Windows
We all know that windows can easily collect dust and dirt particles that enter the glass pores. Windows that are exposed continuously to mist and dirt can quickly deteriorate and might lead to getting replacements.
A professional cleaner will perform a spot check on your window and can identify the problems that you might know. Their meticulous process and a keen eye for details can detect any issues your window could have.
If the window does have a problem, the professional cleaner will suggest appropriate solutions to address the issue before it becomes non-fixable. Their assessment and knowledge will help you save more money in the long run. To maintain the excellent quality and efficiency of your windows in the winter, summer, or any season, you must have it regularly checked by a window cleaning agency.
Proper Equipment
Dirt and smudges can be difficult to remove off windows. Experts know which solution should be used depending on the type of window that you have.
Tinted and specialized windows may require appropriate treatment and products. If you have tinted windows, proper care for them should be used. Harsh chemicals such as ammonia can ruin the tint your window has. And since tint can be easily torn or scratched, using paper towels, squeegees, sponges, and other rough equipment can destroy it.
A professional window cleaning company will use water-fed poles and non-abrasive cleaners that can turn dull windows to sparkle again. If your windows don't receive proper cleaning, it may end up with problems, or worse, ruin the glass. It does not matter if you have a home with small spaces or a vast number of large windows, the professionals can provide the right type of service for whatever window needs you have.
Identify Problems
There are many problems that a professional cleaner can trace as they work on improving the state of the glass pane. Professional window cleaning services help your windows last longer, preventing you from spending more money to have a replacement installed.
Sometimes, your windows can have problems that need to be treated before it becomes more serious. Issues that can be found on your windows can include:
poor screen paint over sashes
rotting sills
broken seals
screens that are not fitted correctly
dysfunctional windows
A professional cleaner will provide a fast solution to these problems and can fix all these things, doing everything possible to prevent your windows from deteriorating. It is far more expensive to have a new window installed than hiring a professional window cleaning team to fix your current one.
Keep the Bugs and Insects at Bay
It can be challenging to clean a window when an insect infestation occurs there. Fortunately, professional window cleaners provide services to extract infestations safely from your home. They have appropriate training for this job, so there is nothing you should worry about when it comes to the removal.
Bees and insects can build their nests in the window shutters, making the window tough to operate and even unusable. Ladybug infestations can make opening windows difficult while wasps can find a way to get inside your house.
A professional window cleaner will find this nest and take care of the problem to make the family safe from any form of bug bites. Getting rid of all the bug's nests on your windows can make your home more appealing. Other than that, you would not have to worry about a bug infestation happening in your home.
Fast Result
A professional window cleaning service provides quick results since they should finish the job during a set period. Imagine yourself cleaning a window all day for long, arduous hours- unpleasant, right?
Window cleaners, on the other hand, can finish this job in no time. It might take longer for commercial properties since there are more window surfaces to clean. However, if you're planning to have your house's window-panes all shiny and clean, then it will not take them more than a day.
The Cost of Window Cleaning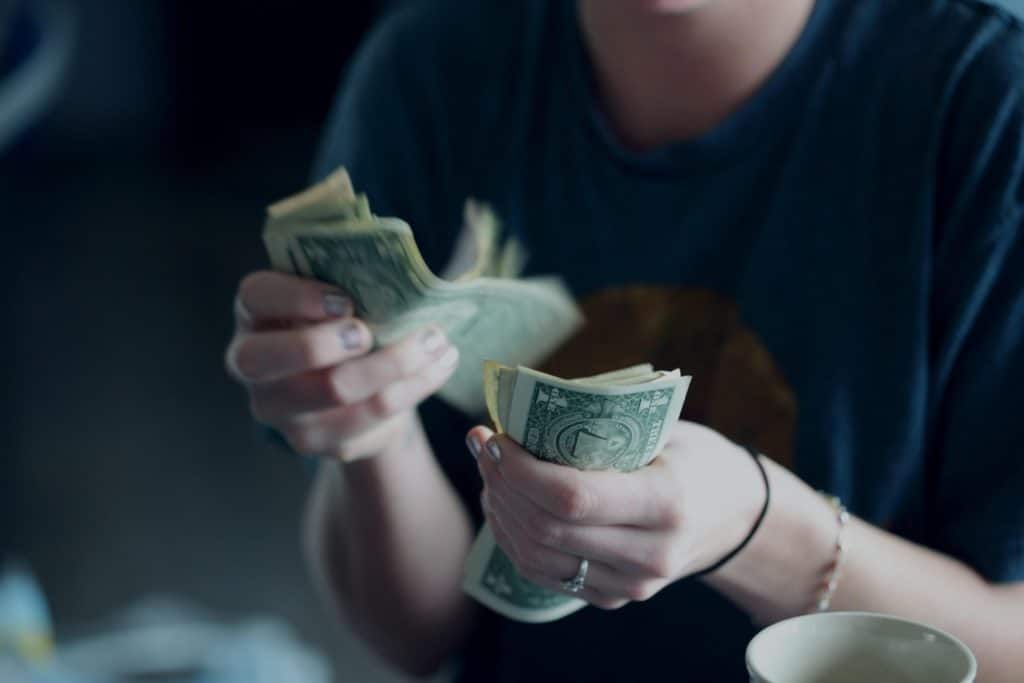 Some people opt out of hiring a window cleaning service due to the money they might have to spend on what seemed like a simple task. After all, anyone can clean a window if they try hard enough, right?
As mentioned above, an amateur's window cleaning skills can never compare to those who do it for a living. They have the advantage of proper equipment, training, and months (even years) of experience in this field. They know much more than anyone else how to take care of your windows.
Commercial window cleaning can cost so much more compared to residential ones. In the US, businesses, on average, spend somewhere between $100 and $250 for a building's window cleaning. However, this would depend on a structure's number of windows.
Commercial window cleaning has an average price of $4 per window-pane, covering the glass sills, and tracks.  A building with at least 50 windows can expect their expenses to rack up as high $200. Some window cleaning services offer discounts to clients who require regular service.
Residential window cleaning services cost less. The average cost can range between $10 to $15 per window, and sometimes $4 to $8 per pane. A professional service can cost up to $300 for a 1,500 square foot house that needed cleaning. This means that the service costs $40 to $75 per hour.
If you have money to spare for your house's windows, then maybe it is time to opt for a professional window cleaning service. It's the better option compared to having your windows changed due to neglect.
Finding the Right Company
It can be challenging to find a good window cleaning service, especially if you are new to getting services such as these. It is best to research first what you need to know before you hire a contractor. You can use the internet to find the right contractor. Look up the company's standard rules, as well as other customer's reviews and satisfaction with their service.
Appearance can be an indication of a company's service, so choose one that has their employees work in pleasing uniforms. Do not forget to perform a background check on a company before hiring them to ensure that you don't accidentally hire one with lousy performance.
The window cleaning company should also be alert to your call and text about every question that you ask them. Setting up a relationship with your chosen window cleaning service is also important.
Takeaway
A professional window cleaning service is important for anyone with a problem on their windows. Instead of cleaning them yourself, you can save time and relax without having to worry about your windows. A clean window can make any structure look approachable and appealing. For best results, leave the work to the professionals.