What is a Spec Home?
When it comes to purchasing a brand new home, the process can be quite time consuming. Not only do you need to look through all of your options and meet with the builder in order to design your final plan, but the process of building a home can take several months to complete.
In the meantime, you are left with finding some place to live while your new home is being built. While this may not be a problem for some people, it can be quite inconvenient and even costly for others. All the more reason some buyers like the idea of purchasing a spec home that is already completed and typically loaded with many of the options a builder can provide.
Buying a Spec Home
If you want to save time and money on a new home, buying a spec home might be the answer you are looking for. Also referred to as move-in ready homes, immediate delivery homes, featured homes or inventory homes, spec homes are those that the builder designs and constructs on his own.
When building spec homes, the builder selects those features that he believes potential buyers will be the most interested in having. In other words, he "speculates" on what he thinks buyers will want in a home. The builder then begins constructing the home with no buyer in place, as he is confident someone will be interested in purchasing the home after it is complete.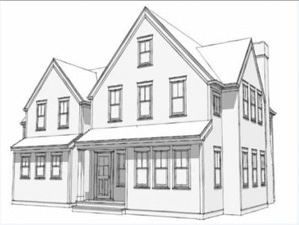 Spec House Features
Depending upon when you place your bid on a spec home, you may be able to provide minimal input into some of its features. For example, if you purchase the home while it is still being built, you may be able to choose from a predetermined list of cabinetry finishes, carpet colors or flooring. The amount of options you have available to you will be largely dependent upon the stage of construction as well as the builder's discretion.
Since the builder begins the process of constructing a spec home before he has a buyer in place, you can typically move into one of these homes far more quickly than you would if you were purchasing a new home that was being built from scratch. While there may still be a short wait as the builder completes the finishing touches, it will be a fraction of the amount of time you would have to wait when building a home from scratch.
Spec Property Negotiations
Depending on your location, and the specific builder, there may be opportunities to negotiate spec property costs. It is always advisable to have an agent working on your behalf, so your best interests are always at the forefront.  Here are a few of the ways you can negotiate property costs:
Interior Upgrades
As long as the property is not already completed, you can often negotiate on things like appliances (color, style, functionality, etc.) or details such as trim work, mosaics, paint colors/styles, or other stylish updates. Other items such as flooring and cabinets may be available for upgrades, depending on the cost to remove/replace.
When unsure it is always best to request a quote for the upgrades so you can comparison shop. It will also give you time to determine if it is cost beneficial to have the upgrades installed.
Exterior Upgrades
This can be tricky. If these features are already in-place it may be cost prohibitive to have a fence upgraded or sod removed and another grass type or feature installed, or to add a sunroom, fireplace, modify a deck, or re-paint the house/change roofing. It does not hurt to get a quote but be prepared for the upgrade cost.
Other exterior home features worth investing in such as planting a tree or adding/changing shrubbery or even painting the door/shudders/trim a different color can often be accommodated. Prices vary so know the upgrade costs before signing up to have them accomplished.
Plot Location
Obviously this is a no-go if the home is already under construction or has been completed. If ground has yet to be broken, ask to see all available plots to choose one that meets your needs. Keep in mind if the community has multi-tier pricing/home sizing you would qualify for those within your price point.
Final Spec Home Tips
Spec houses appeal to many, especially those who are comfortable with the features/styles/colors, and those who want to move in as quickly as possible. Your reasons may be totally different, just know you have options when/if you decide to purchase a spec house.
On the flip side, it is worth keeping in mind they are often located in higher visibility areas (i.e. more traffic) within a community, subdivision, or neighborhood. Buying one means you may need to consider that aspect if you prefer to be in a less-travelled area within the neighborhood.
In the end, choosing to buy a spec home is a personal choice that may or may not be in your best interest. Only you can determine what you need/want, when you want it, and how much you are willing to pay for a home. Buying a spec house or not, making a level headed decision with your families best interest in mind is always the best choice.